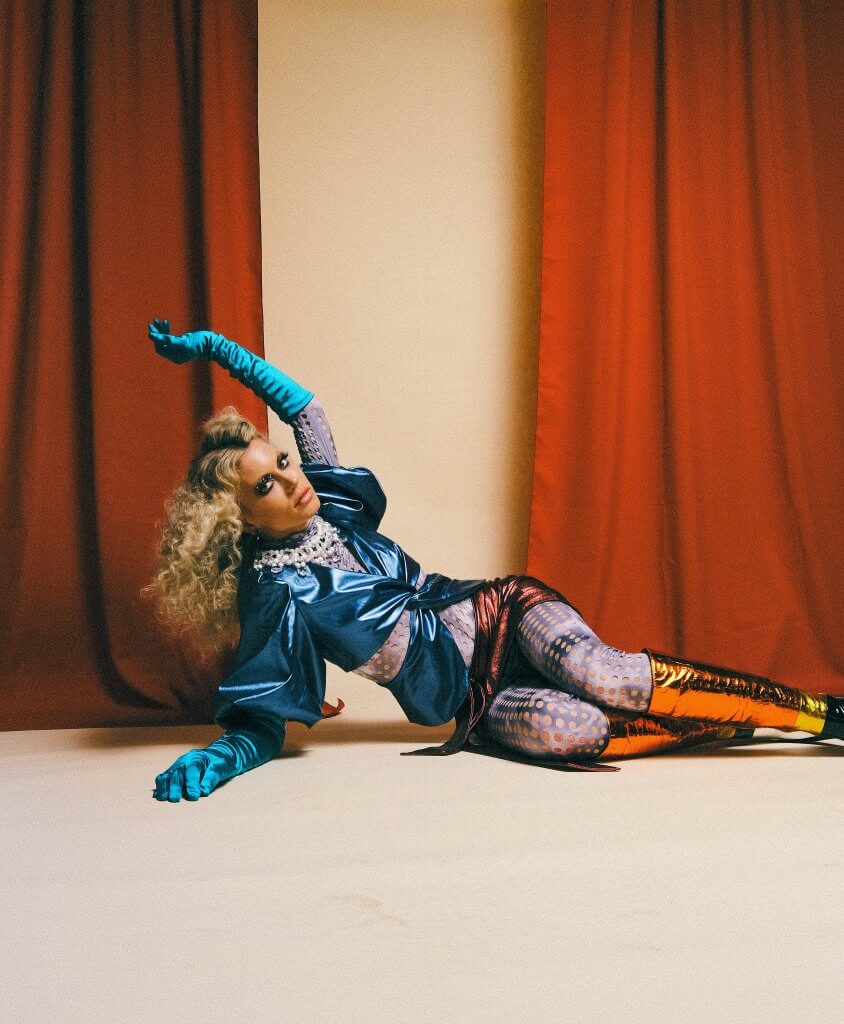 "I'm holdin' on and letting go / I need you and I'm human…"
If you've been paying any attention to the names featured on the top dance playlists in past years, Anabel Englund should already ring a bell.
The 28-year-old New York City-born, LA-bred singer-songwriter, who started out crafting tunes for TV shows on ABC Family before finding her footing in the electronic scene and inking a deal with MK's AREA10 with Ultra Music, found herself sitting at the top spot for weeks at the time multiple times in the past few years – from "So Hot," which spent eight weeks at No. 1 on U.S. dance radio in May of last year, to "Picture Us," to "Underwater," which just climbed to No. 1 last month.
In between all the chart success, she also managed to drop a record in December called Messing With Magic.
For those of you who feel right at home with a warm, pulsating beat and lush and lovely vocals, the record ought to satisfy your every need: whether you're in the pre-gaming spirit for the (very-soon-to-be) big night(s) out this summer, or just looking to soundtrack a luxurious night in, this is the kind of record to supply that mood. (For fans of acts like Kaskade and JES and OceanLab, you know exactly that kind of timeless, entrancing sound that I'm talking about.)
Today (May 21), Anabel's giving the record a bit of a Reloaded: The Re-Up makeover with the Deluxxe Edition, complete with five new tracks.
She was also kind enough to excluusively tell me a bit more about the stories and inspiration behind the new tunes: from the utterly hypnotic and truly phenomenal "Waiting for You" with Finnish producer Yotto to "Don't Say Goodbye (I'm Not Ready)," dedicated to her late grandmother, the legendary Cloris Leachman (!), to her Dombresky collaboration "Boogie All Night," as well as acoustic takes on two of her No. 1 dance hits.
Put the (streaming) needle on it, and check out what Anabel Englund had to say.
"Waiting For You" with Yotto
"This song was written at a Coachella writing camp that my label Ultra put me in. I had never worked with Yotto before, but he was playing me a few loops he had made and I loved one in particular. At the time, I was going through a strain in my thoughts/relationship with a higher power, so I wanted to write about it. This song is about having the courage to have faith in something bigger and unseen. Faith to me is such an important part of my life and without it I wouldn't be where I am today."
"Don't Say Goodbye (I'm Not Ready)"
"I was scheduled for a Zoom writing session with my friends Paul Harris and Toby Scott. This specific day I was feeling really down and I wanted to cancel the session, but I just decided to jump on anyway. The words I ended up saying to the guys and myself revealed what was going on underneath my skin. My dog from childhood's cancer had gotten really bad, and I was seeing my grandmother's health deteriorate right before my eyes. This was all new for me, and it hurt so bad. All I could see in the future was the fact that I was going to lose them – and soon. Too soon. Thus, 'Don't Say Goodbye' was born. I cried writing this song and sending my voice memos to use for the track in the meantime. When we put my dog down, I sang this song a cappella in the grass to my dad and brother. They are both gone now and I miss them so much everyday. This song is a tribute to them."
"Boogie All Night"
"Do you have that one best friend that you've known forever and can laugh all night at things no one else thinks is funny? This song is about my best friend. This relationship has already been one so important to me, but during COVID, I swear we must have been each other's salvation. 'Boogie All Night' is about leaving your worries, cares and concerns at the door. It's about using what you have & being so grateful for it! It's about throwing your hands up in the air, swaying with the beat and laughing until your stomach aches in pain."
"Picture Us" (Acoustic) & "Underwater" (Acoustic)
"These songs are so necessary to have on the Deluxxe Edition because there is a whole other facet to me that not many people know about. I am a songwriter, and I love performing with a band. It is a prelude into what is to come, and what should be expected of me."
Messing With Magic Deluxxe Edition is out now.